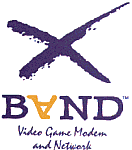 XBAND XCLUSIVE
EA SPORTS and XBAND suit up for one heck of a promotion.
If you're not on XBAND, Just look at what you're missing!


On November 7, EA SPORTS and Catapult Entertainment will present the staging of a San Francisco 49er vs. Dallas Cowboy Grudge match on XBAND. Nate Singleton and Derrick Deese of the 49ers and Larry Allen and Robert Jones of the Dallas Cowboys will meet on the video game gridiron in a match of Madden NFL 96, the newest in the popular pro football video game series. The players will each log on from their home turf and through the magic of XBAND, the only video game Network for Sega Genesis and Super NES, will be able to compete head-to-head for off the field honors.
The November 7 event preceeds one of the highly touted games of the season... the 49ers and Cowboys meet on November 12 in a reprise of last season's battle in Super Bowl XXIX.
The event kicks off the availability of the new Madden NFL 96 cartridge and the Madden NFL 96 XBAND Challenge. The XBAND Challenge will be the biggest online video game tournament ever with thousands of XBAND players invited to log on and compete for a trip to Super Bowl XXX, VIP passes to the celebrity-studded Madden Bowl and an in depth feature in Electronic Gaming Monthly.


Here's the scoop on the Madden NFL 96 XBAND Challenge --
EA SPORTS and Catapult Entertainment partner to hold nation's largest online video game tournament, Madden NFL 96. XBAND and Electronic Gaming Monthly team for a head-to-head on-line gaming competition worth over $20,000 in prizes.


For those video game fanatics who think they rule the EA SPORTS Madden Football gridiron, they will have a chance to prove it beginning on November 18, 1995. EA SPORTS, Catapult Entertainment and Electronic Gaming Monthly magazine, today announced that they will host the First Annual Madden NFL 96 XBAND Challenge (Challenge), a head-to-head on-line Madden NFL 96 gaming extravaganza. Thousands of players across the nation will link up their Sega Genesis and Super Nintendo Entertainment System (Super NES) consoles via Catapult's XBAND Video Game Modems to battle for the Challenge championship title.
Following eight different chances to qualify from November 18 through December 10, Madden NFL 96 XBAND Challenge final rounds will be held on December 16 and 23 with the play-offs on December 30. Participants will compete for a trip to Super Bowl XXX, including VIP passes to the NFL Experience, pro football's interactive theme park sponsored by the NFL, and EA SPORTS' Madden Bowl, an annual star-studded video game competition. Additionally, more than 150 EA SPORTS, XBAND and NFL on FOX merchandise prizes will be awarded.


The newest version of EA SPORTS Madden Football, the nation's best selling NFL-licensed video game football series, will be supported by Catapult's XBAND Network. The XBAND Network will allow Madden NFL 96 players the ability to play head-to-head, in real time, against other Madden players anywhere in the U.S. via the XBAND Video Game Modem and a standard telephone line. XBAND is the only Video Game Network for Sega Genesis and Super NES and supports over 15 of the most popular 16-bit two player titles including Madden NFL 96.
The Challenge will be promoted through an integrated marketing program which will utilize both traditional and electronic advertising vehicles. Direct mail, in-store merchandising, Web sites, XBAND's daily on-line newspapers, gamer magazine promo ads and Internet postings will provide Challenge information to a variety of audiences. All communications will invite gamers to "Get Madden NFL 96, Get XBAND and Bring Your Game" to compete in the Challenge.


A direct mail effort targeting EA SPORTS' avid Madden gamers will hit homes by November 1 offering a Madden NFL 96/XBAND bundle and information on the Challenge. CyberSports, Sendai Publishing's newest magazine spotlighting on-line and off-line events in the world of sports, will hit the stands on November 5 with a two-page Challenge teaser ad. Electronic Gaming Monthly (EGM) will feature a two-page spread that will announce the Challenge and the rules in the December issue. Both magazines will cover the Challenge and provide interviews with the winners in early 1996 issues.
Point of Sale materials will be up in participating retailers on November 1: 2700 Blockbuster Video stores will augment existing XBAND sell-through displays with clip-on art touting the Challenge. Electronics Boutique will feature counter cards in video game sections housing Madden NFL 96.
On-line promotion for the Challenge will kick off in mid-October through BANDWIDTH and XBAND News, XBAND's two on-line newspapers which directly target thousands of XBAND members every day. November 1, XBAND will kick off "Madden Month" with a series of contests and informational pages focused on the popular Madden series past, present and future.


EA SPORTS, Catapult and EGM will also promote the Challenge through their Web Sites (www.ea.com; www.xband.com; www.nuke.com, respectively) along with sites such as GameZero (www.gamezero.com/team-0), Sega (www.segaoa.com) and Blockbuster (TBD). The reach through the Web will be expanded through a variety of links from each site to and from related companies of interest to gamers.
Madden Football titles have sold over 5 million copies to date. Madden NFL 96 will be available for Sega Genesis and Super NES platforms on November 10.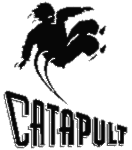 Modem X (modemx@catapent.com)