---
Miscellaneous
There were several hundred exhibitors at E3 this year, and while we would like to cover all of them, there were a few that we did miss. However, many still had some hot titles worthy of mention. The following games are from companies we missed, but were kind enough to send us photos of their upcoming releases.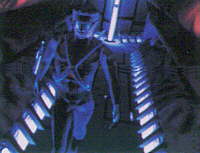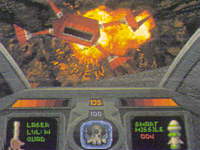 Cyberia (left), Descent (right) from InterPlay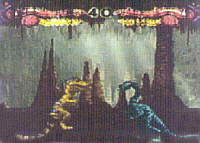 Primal Rage - SNES from Time Warner Interactive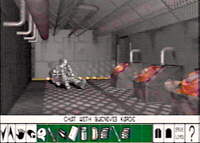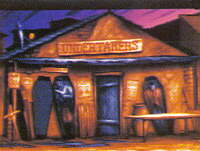 Alien Virus (left), Silverload (right) from Vic Tokai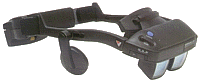 Virtual IO's lightweight 3-D I-glasses are gaining popularity, with native support in Windows 95 and many new PC games.
Wrapping it all up...
The first ever Electronic Entertainment Expo was undoubtedly a success. From the previews we saw, expect to see an all-out battle in the coming year between the next generation systems as 16-bit platforms slowly begin to fall by the wayside. With the raw processing power of the new systems, combined with varying degrees of on-board 3-D hardware, expect more new innovations in gaming than ever - particularly when it comes to "virtual environments." Game Zero will be continuing coverage as the year progresses, so you can be sure to see it all here. If you don't see what you wanted to know, let us know and we will find out! Game Zero is your detonation point for video gaming information.
---
[ New Contents ]
[ Classic Contents - Articles - Reviews - Comics - Codes ]
---